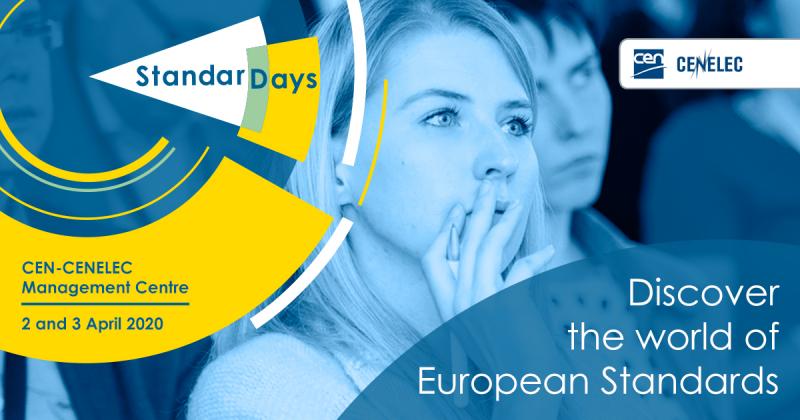 Discover the world of European Standards at CEN-CENELEC StandarDays
When?
In 2020 CEN-CENELEC StandarDays will take place on 2 and 3 April in the CEN-CENELEC Management Centre in Brussels.
What?
Newcomers will discover the world of European standardization and all participants will understand how standardization works.
During StandarDays, you'll receive a clear and structured overview of the European Standardization System and of the CEN and CENELEC products & processes. You will learn about all the benefits of stakeholder involvement in European standardization.
For whom?
All persons interested in the European Standardization System are welcome:
national standardization organizations
and other interested parties
unions
consumers
environmental organizations
academia
research centres
European institutions
industry
administrations and government
Registration: online registration is open. (Register here)
Programme: download the draft programme here
Hashtag: #StandarDays