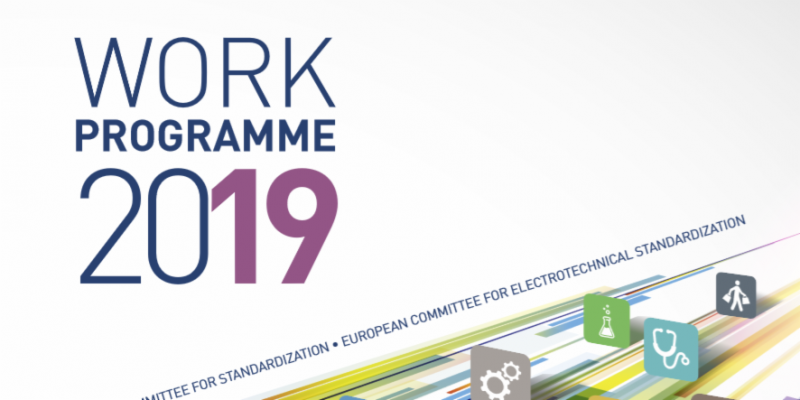 CEN and CENELEC's Work Programme 2019
Standardization is a forward-looking activity, as it calls for the ability to understand the future, define agreed roadmaps on how to make it possible in practice, and enable it to happen. In this context, the Work Programme 2019 provides an overview of the main standardization developments and strategic priority areas for 2019 across the 14 business sectors and the 3 horizontal topics of activity. The document provides a list of the technical bodies involved in carrying out the work, the number of standards published by CEN and CENELEC in that sector, the work items that are currently in the work programmes and the standardization requests received from the European Commission and EFTA.
2019 promises to be an important year to strengthen the European Standardization System.
All these initiatives, together with the forthcoming CEN-CENELEC manifesto for the new EU Commission and Parliament, announce that 2019 will be a fundamental year in the development of the European Standardization System
The full accessible PDF of the Work Programme can be found online on CEN and CENELEC's website.