StandICT.eu & EU Joint Research Centre working together for a detailed mapping of the European AI Standards Scenario
Last 29th of May StandICT.eu had the opportunity to join the European Joint Research Centre in Ispra, the third biggest Commission site after Brussels and Luxembourg, considered today one of Europe's leading research campus boasting multiple laboratories and unique research infrastructures.
The European Commission has recently released the AIWatch, the knowledge service set up by DG CNECT and JRC to monitor the development, uptake and impact of Artificial Intelligence in Europe. A critical tool to track and assess European AI landscape from driving forces to technology developments, from research to market, from data ecosystems to applications, as well as the implementation of the Coordinated including strategies and investment.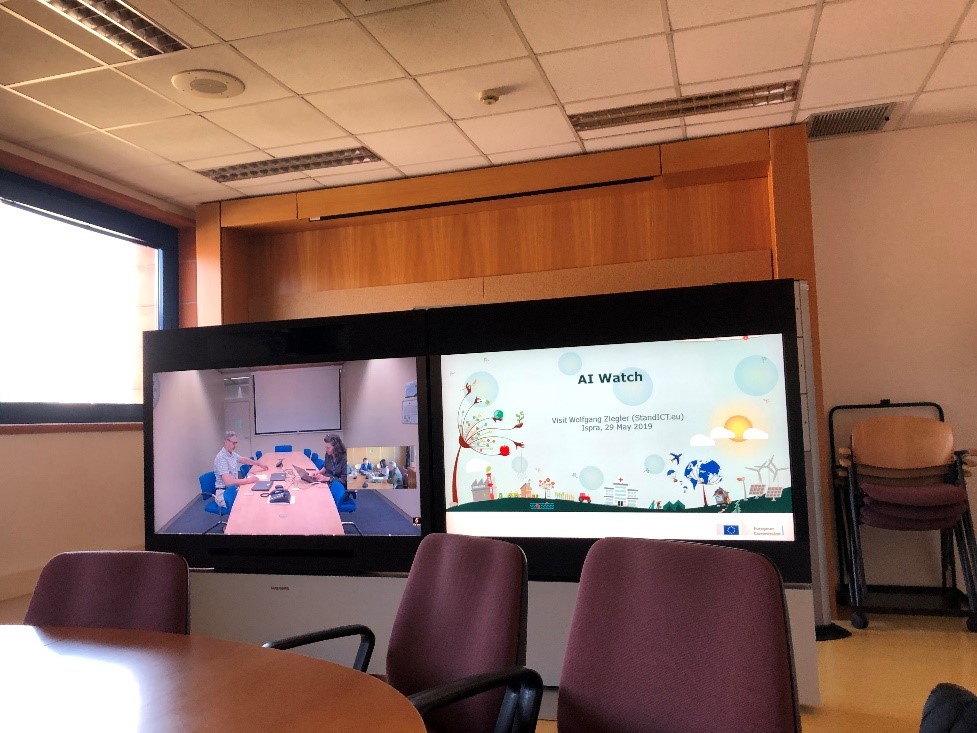 The main reason of the meeting was the establishment of a long-term cooperation where StandICT.eu can contribute to the development of the AI Watch as well as to the mapping and analysis of the Artificial Intelligence landscape, throughout the usage of the StandICT.eu Standards Watch.
Moreover, the valuable activity of the project grantees within the AI spectrum will be incorporated in the AIWatch for two reasons:
To gather helpful information in order to highlight gaps and priorities
To unveil outdated Standards no longer fitting for the AI domain
This new collaboration will also be aimed at creating a liaison with the various AI Working Groups involved in the AI field to better figure out the scope and content of their work and, most importantly, to contribute to the landscape analysis using the data and insights collected by StandICT.eu